[vc_row][vc_column][vc_column_text]
The use of digital health devices is becoming a proven necessity to the provision of efficient and patient-centred healthcare. In fact,
research has shown
that there is increasing use of digital health technologies.
This is driven by the rising need to minimize costs, streamline medical processes, promote medication adherence, enhance treatments for chronic diseases, etc.
In other words, the benefits of digital technology in health care are countless. For this reason, it's imperative that authorities ensure that there are policies in place, which promote innovation, development, and implementation of digital health technologies.
Today, we outline some of the measures that FDA should take to foster innovation in the realm of digital health technology. Before that, however, you should understand how the use of digital health devices could transform the healthcare industry.
Benefits of Digital Technology to the Healthcare Industry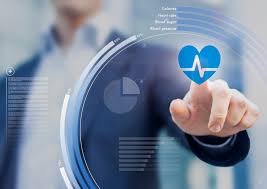 Promote Wise Decision Making
Digital health technologies have the ability to empower you to make informed decisions about your own health. With digital health devices, you'll be able to monitor and manage any chronic health condition. The devices will help you to connect with various professionals in the medical field.
Using consumer-oriented apps and other digital tools, you'll be able to lead a healthier lifestyle through dietary, fitness, and wellness monitoring.
Increased Efficiency in Clinical Practice
Decision support technologies will help in making diagnoses as well as developing treatment options. Likewise, they will ease management, storage, and sharing of health records.
All of these are geared towards improving efficiency in clinical practice. It would even be easy to address any medical disputes, like hernia mesh lawsuits, thanks to easy access to relevant health records.
Assist in Addressing Public Health Issues
Innovative digital health devices would play a great role in addressing public health crises. Take the case of the opioid epidemic in the US, for instance; the FDA conducted a competition, which encouraged the development of the app.
The mobile app was to facilitate connection of patients experiencing opioid overdose with close carriers of naloxone, a prescription medication, for emergency treatment.
What Should Be Done To Foster Development of Digital Health Devices
What should FDA do to promote innovation, development, and implementation of digital health devices?
It should put in place policies that are clear and straightforward. In this way, as a developer, you will be able to apply them on your own. You won't have to always seek out FDA's position on every technological development.
Congress has taken the lead in advancing these goals by revising FDA's governing statutes in 21st Century Cures Act.  The Act clearly states that some digital health technologies are outside FDA's jurisdiction. Examples of such technologies are clinical administrative support software and mobile apps that are only meant for upholding or promoting a healthy lifestyle.
With the policy developments, innovators will be able to safely, quickly, and effectively develop digital health devices. Consumers, on the other hand, will be in a position to fully benefit from those devices.
Final Thoughts
Digital health technologies deliver countless benefits to the healthcare industry. They not only empower the patients but also promote faster diagnosis and more efficient treatment. They also promote the reduction of operational costs.
Therefore, there is a need to encourage the innovation, development, and implementation of these technologies. In the light of this, FDA is already working to advance policies that encourage the innovation and development of digital health devices, which are geared towards revolutionizing the healthcare industry and benefiting the medical consumers.[/vc_column_text][/vc_column][/vc_row]